Nothing Guards Like Fleetguard
Mile after mile. Hour after hour. Job after job. Customers around the world trust Fleetguard. With decades of experience and an ongoing commitment to innovation, we have over 9,000 products available, all designed to meet or exceed OE performance and quality. Our advanced media technology, proven through millions of miles of testing, reduces maintenance costs and downtime while extending equipment life.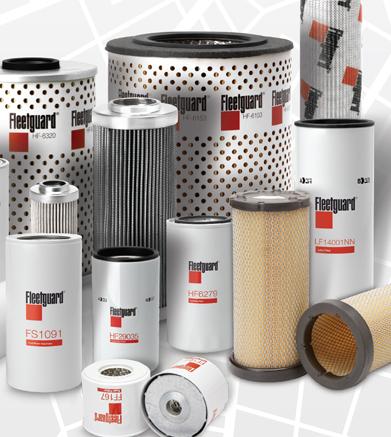 YOUR ONE STOP SHOP FOR QUALITY
Fuel filters. Air filters. Lube filters. Coolants. And much more. Regardless of engine type, Fleetguard is your one-stop shop for the products you need to keep your engines — and your business — running strong.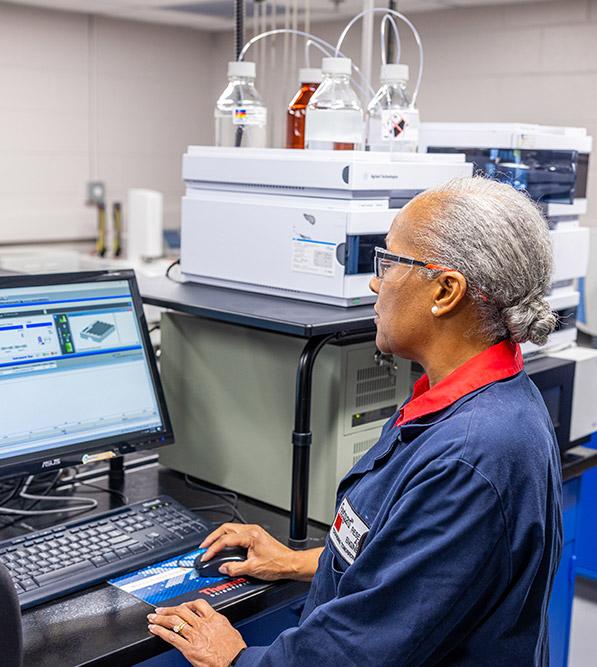 RESEARCHED. TESTED. PROVEN.
Fleetguard customers can rest assured that every product we offer has been thoroughly engineered and tested to meet specific customer requirements. We even use simulation technology during product design to predict how filters will likely perform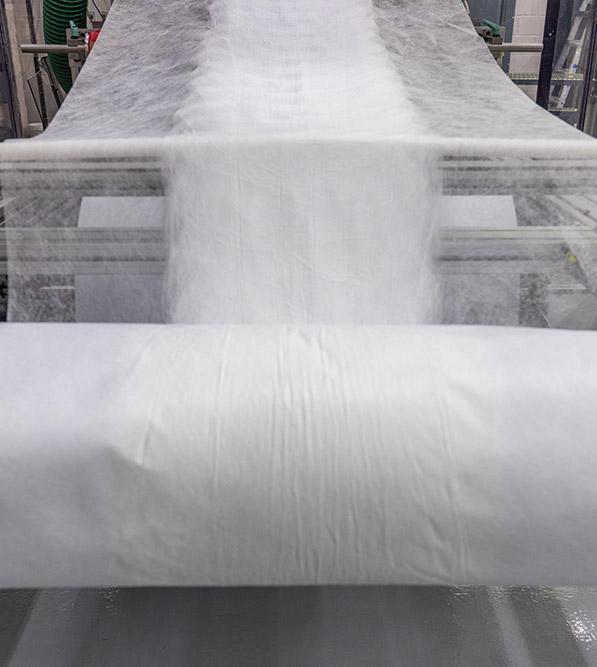 FILTER TECHNOLOGY TO MEET THE MOST DEMANDING STANDARDS
Today's high-performing diesel engines demand finer filtration. And there's nothing finer than our NanoNet® technology, made from 100% synthetic microfibers that are one-hundredth the width of a human hair to catch even the smallest impurities. NanoNet gives you the best protection, even in stop-and-go conditions.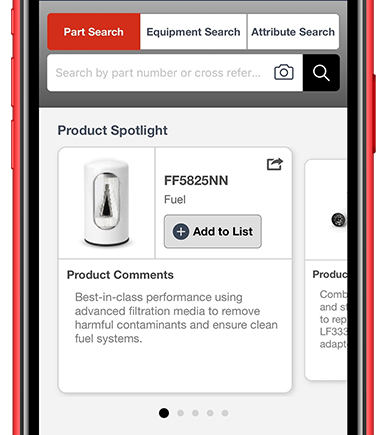 FIND THE RIGHT PRODUCT
We know you're busy, so let us take some work off your plate. We helps you to pinpoint the products you need and share part information with your team, right from your phone.
Four Great Reasons to Choose Fleetguard
Quality You Can Depend On
Advanced design and performance provides the ultimate protection that meets or exceeds OEM quality and performance.
Lower Total Cost of Ownership
Your filters are powerful tools to keep your engines running efficiently and get the most out of every drop of fuel. We've saved our customers millions in fuel costs while reducing the impact on the environment.
Innovation
From NanoNet filter media to FleetguardFIT® filtration performance monitoring, we're known for technology that makes your job easier. We've been in business since 1958, and our products are proven through extensive testing in the lab and on the job.
One-Stop Shop
Fleetguard has the widest range of filters and coolants in the heavy-duty industry. Plus, as a comprehensive supplier we support the maintenance of your equipment.